We have some new models from Exotic Erotics in our store!
For eons the hippocampus has drawn Poseidon's chariot across the seas. Now this serpentine big boy has come out of the water to drive you crazy. Let this mythological toy show you the motion of the ocean with it's uniquely textured shaft that starts out like a gently lapping wave, then shows you the power of the crashing surf. This unique experience will have you praying to Neptune as you come back for more!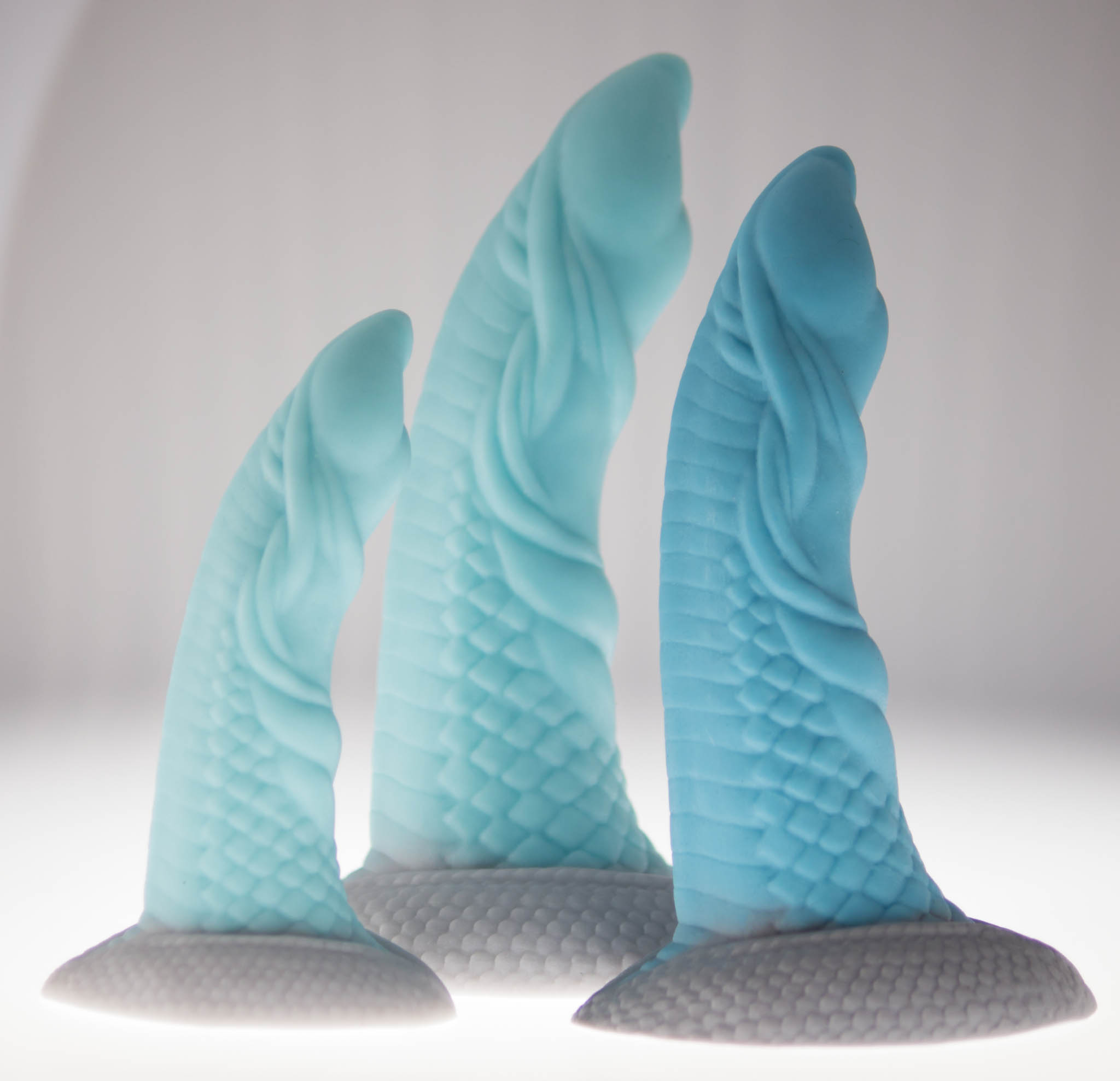 The Hippocampus
comes in Small, Medium and Large sizes.
All of them are of medium firmness and natural colored as seen on the photograph.